Ceramic Coating for Cars - King of Prussia PA 19406
We've continue to maintain the highest standards of car care in the industry and have earned a reputation for excellence in Ceramic Coating for Cars. We are proud to be referred to again and again as "The Best Place to get Ceramic Coating for Cars in King of Prussia, PA."
XTREMEPDR specializes in Ceramic Coating for Cars on all types of vehicles from the daily driver to luxury, exotic, classic, and specialty vehicles. Our mission is to provide an amazingly pleasant, richly satisfying experience for every single one of our King of Prussia, PA 19406 customers. Our goal is to cultivate a relationship of trust with you. Our primary tools to do this are honesty, integrity, and fairness, coupled with unparalleled superior, consistent results and an array of automotive care services. You can count on our work being top-notch each and every visit to our state of the art facility.
We use Ceramic Pro Products exclusively.
Ceramic Pro is a multi-layerable, clear, liquid nano-ceramic coating. When cured, this technology will transform itself on the surface to a permanent, durable yet flexible glass shield. Ceramic Pro can be described as an additional clear coat, with 3 times the hardness and self cleaning properties.
Prices vary based on size and condition of vehicle.
For more information about Ceramic Coating for Cars King of Prussia, PA 19406 please e-mail or give us a call at 888.XPDR.123.
We are conveniently located at 100 West Cedarville Road Pottstown, PA 19465
Ceramic Pro coating benefits: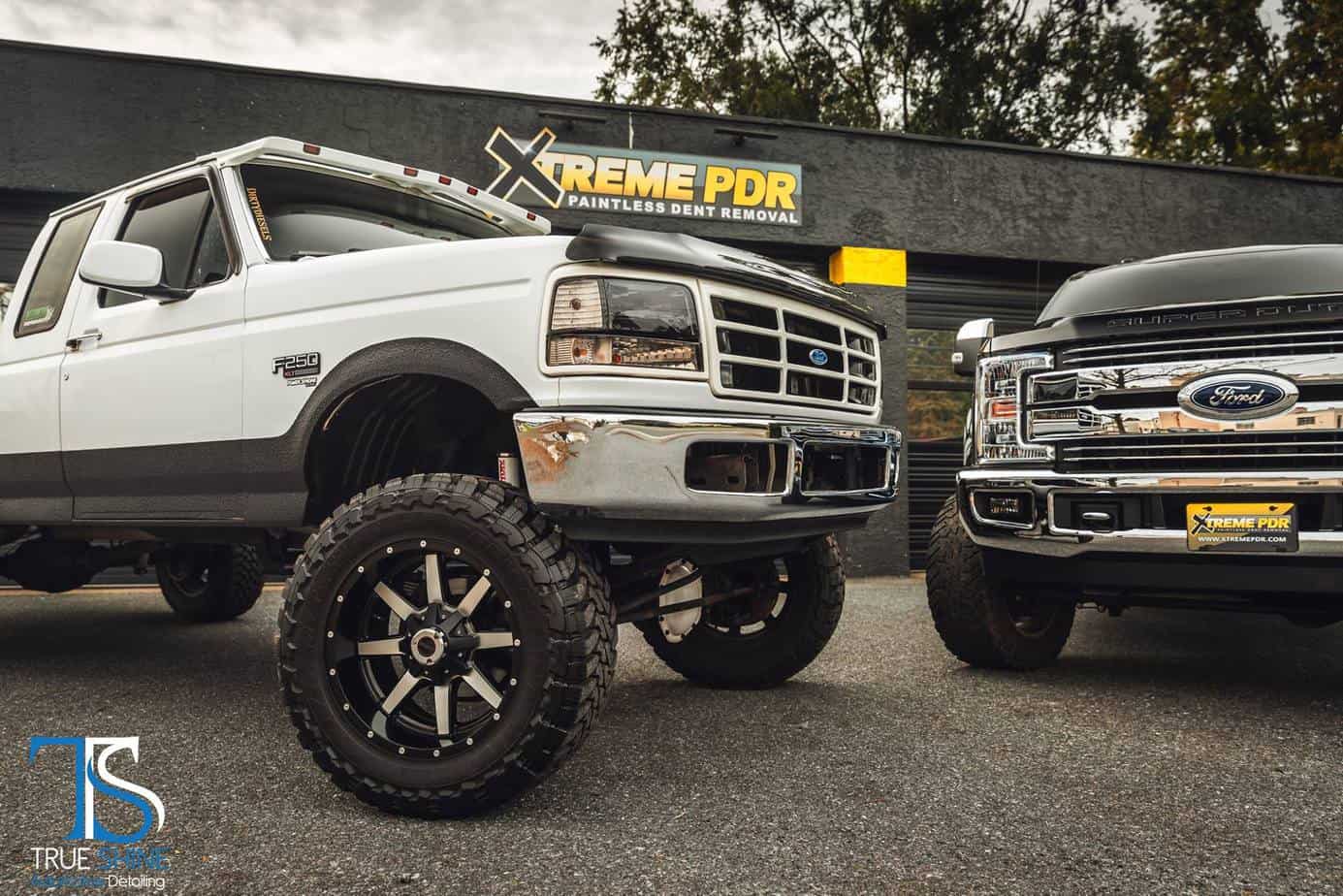 GOOD INVESTMENT
The coating will protect the vehicle's exterior and interior from deteriorating for a lifetime. The resale market value will therefore be substantially higher! Ceramic Coating for Cars pays for itself in the end.

LOOK NEW ALL THE TIME
Once the coating is applied you will see a mirror effect, glossiness and color depth, incomparable to anything else! With proper maintenance your car's finish will shine for many years to come.

LESS MAINTENANCE
The slick coated surface won't allow dirt, brake dust and tar to stick to your paint, wheels or glass. This makes washing your vehicle less labor intensive and less frequent. Waxing is now obsolete.